Punta Cana Polka Stars
This Polka Party will feature the music of some of the best polka entertainers in the business today. There are five IPA Polka Hall of Fame Inductees joining us including, Eddie Forman, John Gora, Frankie Liszka, Mike Matousek and Stephanie, special guest, Chad Przybylski. And if this is not enough, we have six other polka musicians joining us from around the country, including Danny Mateja, Mike Stapinski,
John Cieplik, Ron Urbanczyk and Vic Dardzinski.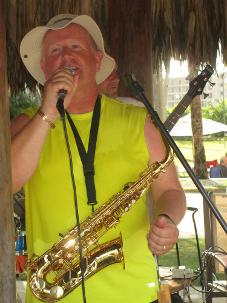 Special Guests
Chad
Przybylski
(
WI)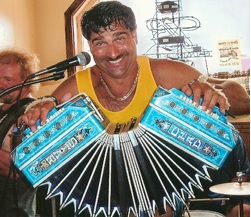 Joining BobsPolkaTrips for the first time, is Chad Przybylski from Pulaski Wisconsin with his high-energy concertina playing.....
Push All-Star Band
« Frankie Liszka Boys & TBC - trumpet «
« John Gora Górale - sax «
«Eddie Forman EFO - Accordion «
«Ron Urbanczyk - New Direction Band - concertina«
«Mike Matousek The Boys – bass«
« Vic Dardzinski Matts All-Star Band - drums«
Honky All-Star Band
« Dan Mateja IPA Tribute Band - clarinet «
« Mike Stapinski IPA Tribute Band - trumpet «
«Stephanie APS -concertina «
« John Cieplik EFO - drums«