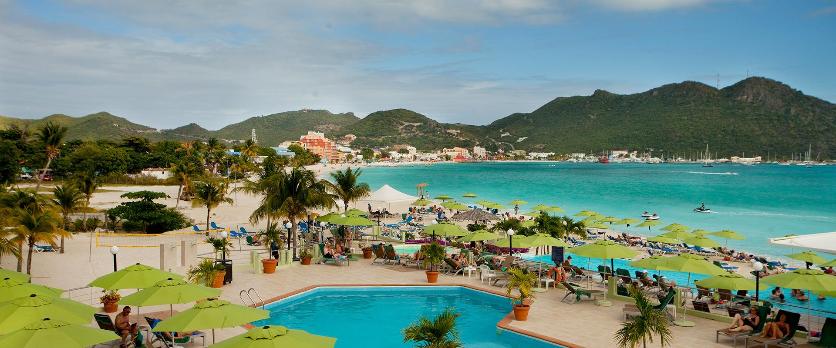 Sonesta Great Bay Resort & Casino - offers 257 rooms, a full casino, tour desk for island tours, dive shop, diving tours leaves from resort, jet ski's on beach to rent and a fitness room. The resort offers three restaurants with International and Caribbean dining options. Three swimming pools including a swim up bar and three lounges.
All rooms include private balcony or terrace, air conditioning, direct-dial telephone, satellite TV, wireless internet, hair dryer, coffee maker, safety deposit box, iron/ironing table, and clock radio. Downtown Phillipsburg is a short 5-minute walk and features the best duty free shopping in the Caribbean, casinos, restaurants, nightlife and a mile long boardwalk and beach.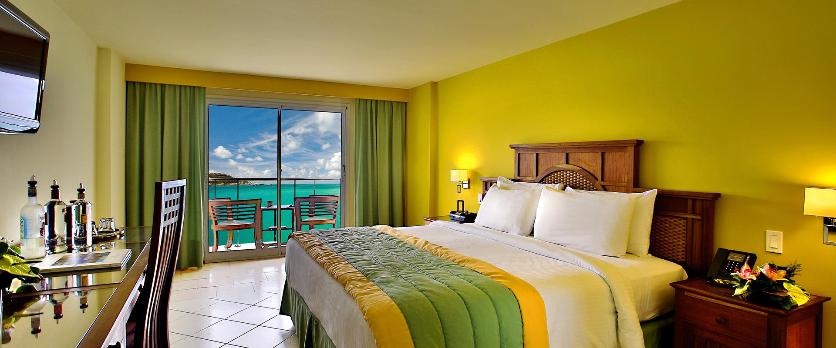 Ocean view rooms arise to a sparkling view of the Caribbean Sea and a mile long stretch of beach and the harbor, rich with ships and sailing vessels.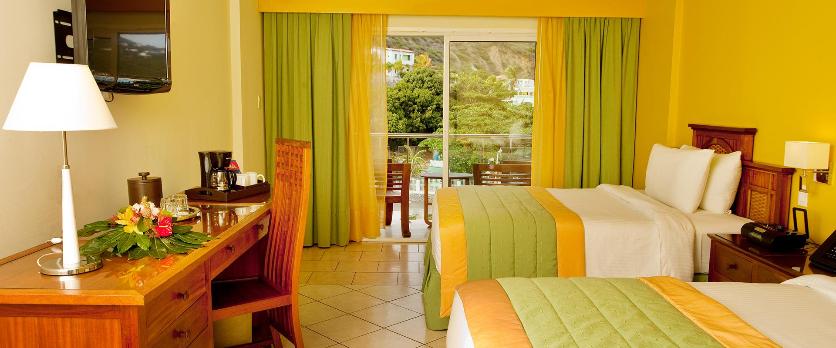 Mountain view rooms view the backdrops of lush landscapes & the mountain side on your private balcony over looking Mt.
Willem.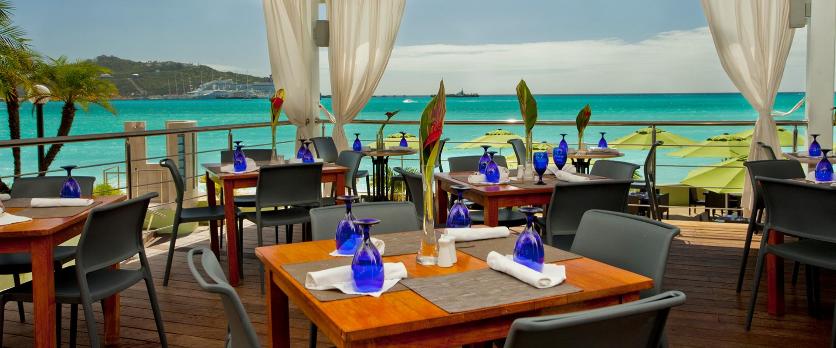 The
resort offers
three
restaurants
with International
and
Caribbean
dining options
.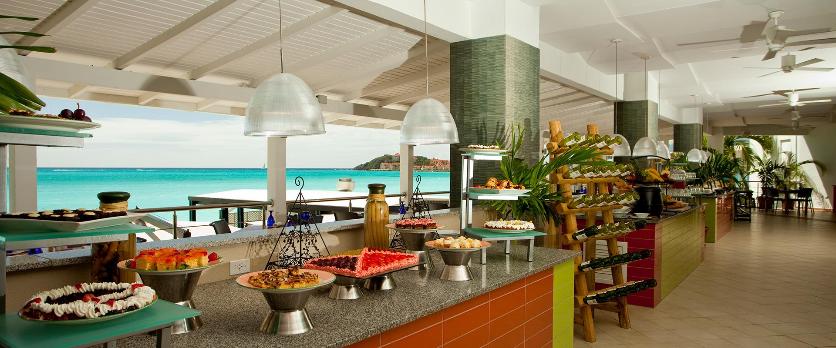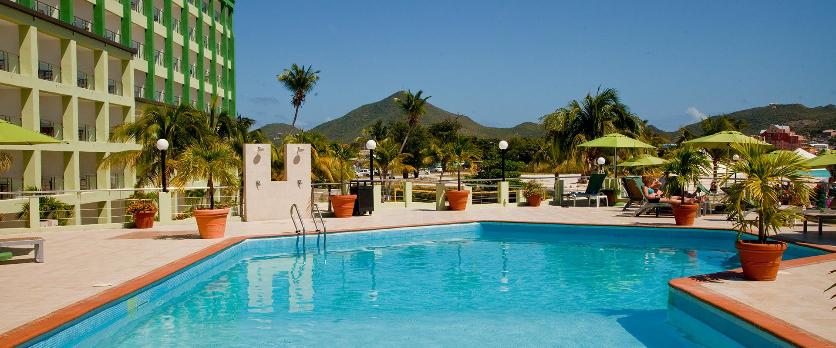 The Sonesta has three
swimming
pools and is right on the beach.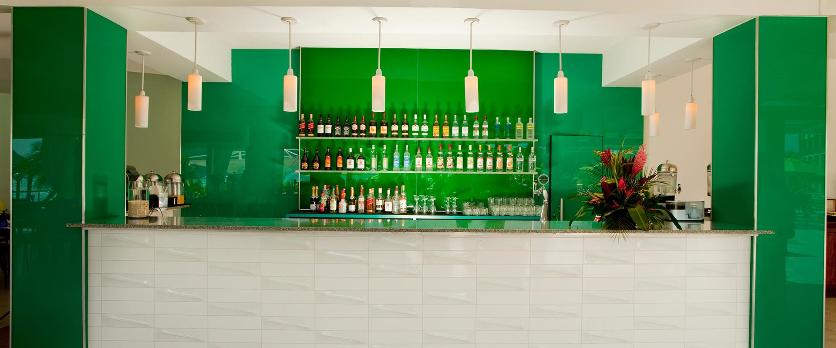 Three
lounges to enjoy your favorite beverage.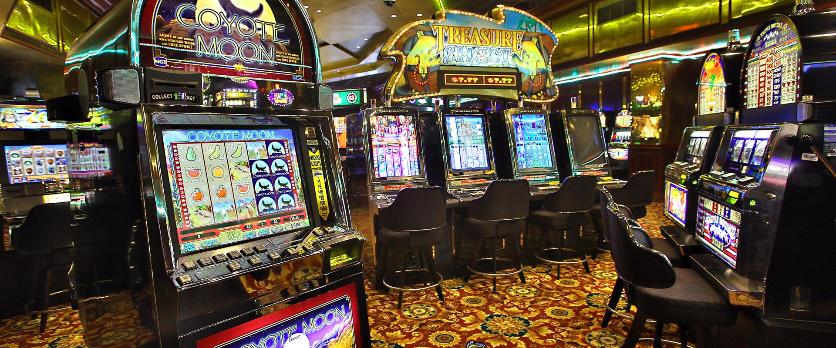 The Golden Casino is right at the resort plus six additional casino's within walking distance in downtown Phillipsburg.